The Powerpuff Girls cartoon series, Dexter's Laboratory, Johnny Bravo, Flinstones etc. are not just cartoons but they were the teachers, who taught us valuable lessons in our life. Cartoon characters play a very keen role in our life. Just like these days the TV Series, Movies and TV Shows craft our personality. In a similar way, cartoon characters crafted our base personality in our childhood. 
The Powerpuff Girls Cartoon Series Will Make You Realize That Women Are Meant to Soar Like an Eagle!
As a matter of fact, we have taken a lot riskier and frisky decisions in our childhood then we took as we grew up. Personalities like Steve Jobs, Paulo Coelho, John Darnielle and many other influencers believes that in order to be successful one must Think Like a Child.
Let's talk about one of the greatest problems of our society today. Furthermore, let us just talk about Gender Equality and Women Empowerment. As a matter of fact, it is pretty obvious that women in our society are given very less attention. And even if we end up giving them more support, we limit them for taking bigger steps. We somewhere subconsciously prohibit them to Lean Forward. 
If the progress towards women empowerment is low, then it is because of three reasons:
1. When it comes to empowering women. The unity amongst women falls miraculously.
2. Many women are still dependent on the rod to get heated on its own, rather than hitting the road till it gets heated.
3. Male counterparts are supporting, but with a limit. However, women need to take some steps on their own.
And, when things like this happen in our society. Women must immediately switch on their YouTube and watch The Powerpuff Girls Cartoon Series. Because there are seven golden things women can learn from The Powerpuff Girls characters which will represent women in their meritorious position.
Lesson #1
Age is just a number. What matters is the capabilities you got. Ageism is real but, it should never hold you from achieving incredible things in life. No matter what age you might be, you always have opportunities lying around.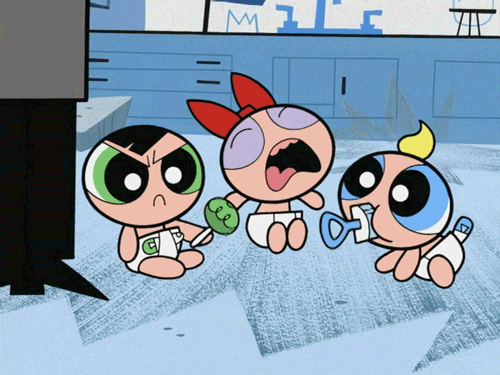 Lesson #2
It is good to be emotional, just like Bubbles. But, at the same time, it is important to be rational when it comes to taking a decision for yourself.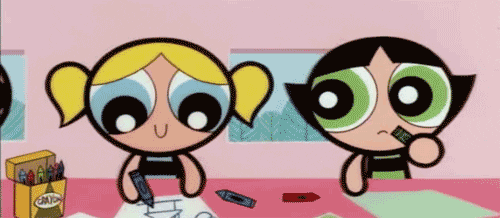 Lesson #3
If you feel that you are responsible and annoying. Then relate yourself to Blossom. She was annoying but, let's not ignore the fact that she was a responsible leader. And if that is the case, you must never miss the chance of being a leader.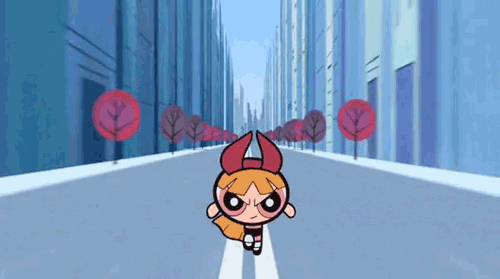 Lesson #4
The Powerpuff Girls fly together to end crime. And you must do the same. Make a team of women and work on an initiative. Setup a business, a musical band, a social work community, build a software. But, Fly Together and don't be dependent.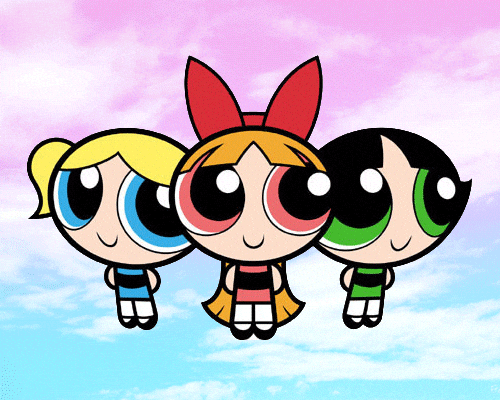 Lesson #5
Daddy's are always there when you need them the most. If you do something incredible and show it to your Dad. He will surely support you for being The Proud Dad of the Awesome Daughters.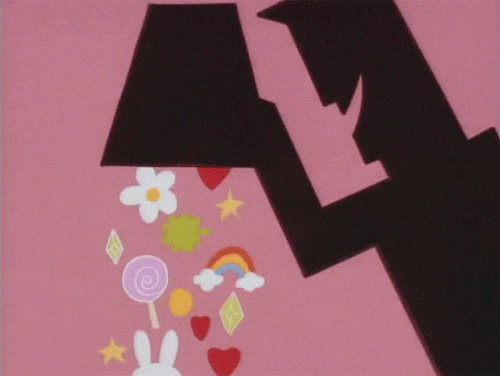 Lesson #6
Fight your weakness. One Step at a Time. Never listen to humiliation. And, if you listen then don't be sad, rather take it as a challenge. You must know what makes the opposite person perceive you like that. Identify, Analyse and Fight the skills and attitudes that frame you as the weak girl in the society. Be skilled and strong. Be Buttercup.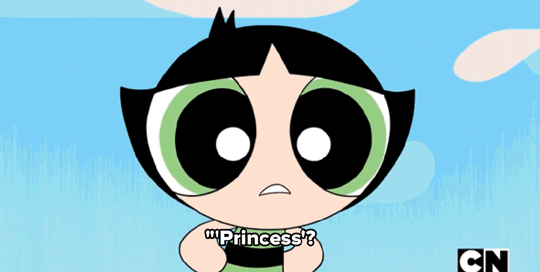 Lesson #7
Fear exist in all. It exists in MoJo-JoJo as wells as it exists in The Powerpuff Girls Characters. But, what matters is that how good you are at fighting your fear and take the first step towards your goal. Fear is merely a product of our mind. You can kill it each time, you don't want it to scare you away. Fight anxiety like Bubbles. Transform yourself into a strong, resilient and an artistic person. I don't really want to stop the show, but I thought you might like to know—that once again the day is saved—thanks to the Powerpuff Girls!
Go! Fly Away Now! But, before that don't forget to comment.