The hypnotizing aroma that can possess any non-vegan is the "Biriyani." With rice and a specific amount of spice which makes the biriyani smell just aromatic and lavishing, and one gets slay by its taste. The biriyani has always been one of the favorite dishes of the non-vegans in India. If you ever try to stop a non-vegan from having the biriyani, then the risk be yours. As a matter of fact, you get over ten types of Biriyani in India. However, when it comes to taste, the only Biriyanis that Indians long to eat are the "Hyderabadi Chicken Biriyani" and the "Kolkata Chicken Biriyani."
The Aromatic War of Delicacy: The Hyderabadi Chicken Biriyani vs. The Kolkata Chicken
The hypnotizing aroma that can possess any non-vegan is the Chicken Biriyani.
The Hyderabadi Chicken Biriyani
The most popular and demanded biriyani in India be the Hyderabadi Chicken Biriyani and Hyderabadi Chicken Dum Biriyani. The Biriyani is a dish from the Telangana District, the land of Nawabs after Lucknow. Furthermore, this Biriyani is the most renowned in the country for its exotic aroma and the combination of the rich aromatic spices.
The Hyderabadi Chicken Biriyani comes in two main types: The "Kachhi Gosht ki Biriyani" and the "Pakki Biriyani".
The meat is mixed with several spices and is marinated overnight. After which, it is soaked in yogurt before cooking. And that is how Kachhi Gosht Biriyani is made. Whereas, when it comes to the Pakki Biriyani, the meat is marinated for a shorter time. It is then cooked before it is layered along with the rice in a dough sealed vessel.
The biriyani is served with "Dahi Chutney" and "Mirchi ka Salan." In some eateries, they serve the Hyderabadi Chicken Biriyani with "Baingan ka Salan." The rice in Hyderabadi Chicken Biriyani is comparatively drier than the Kolkata Chicken Biriyani.
If you are planning to have the best Hyderabadi Biriyani, then head towards Bawarchi or Hotel Shadab.
The Kolkata Chicken Dum Biriyani
When it come to the Kolkata Chicken Dum Biriyani, the story is completely different. The aroma and taste of the Kolkata Biriyani are a lot different than any other biriyani. Besides, the spices in Kolkata Biriyani are mild when compared to the Hyderabadi Chicken Biriyani.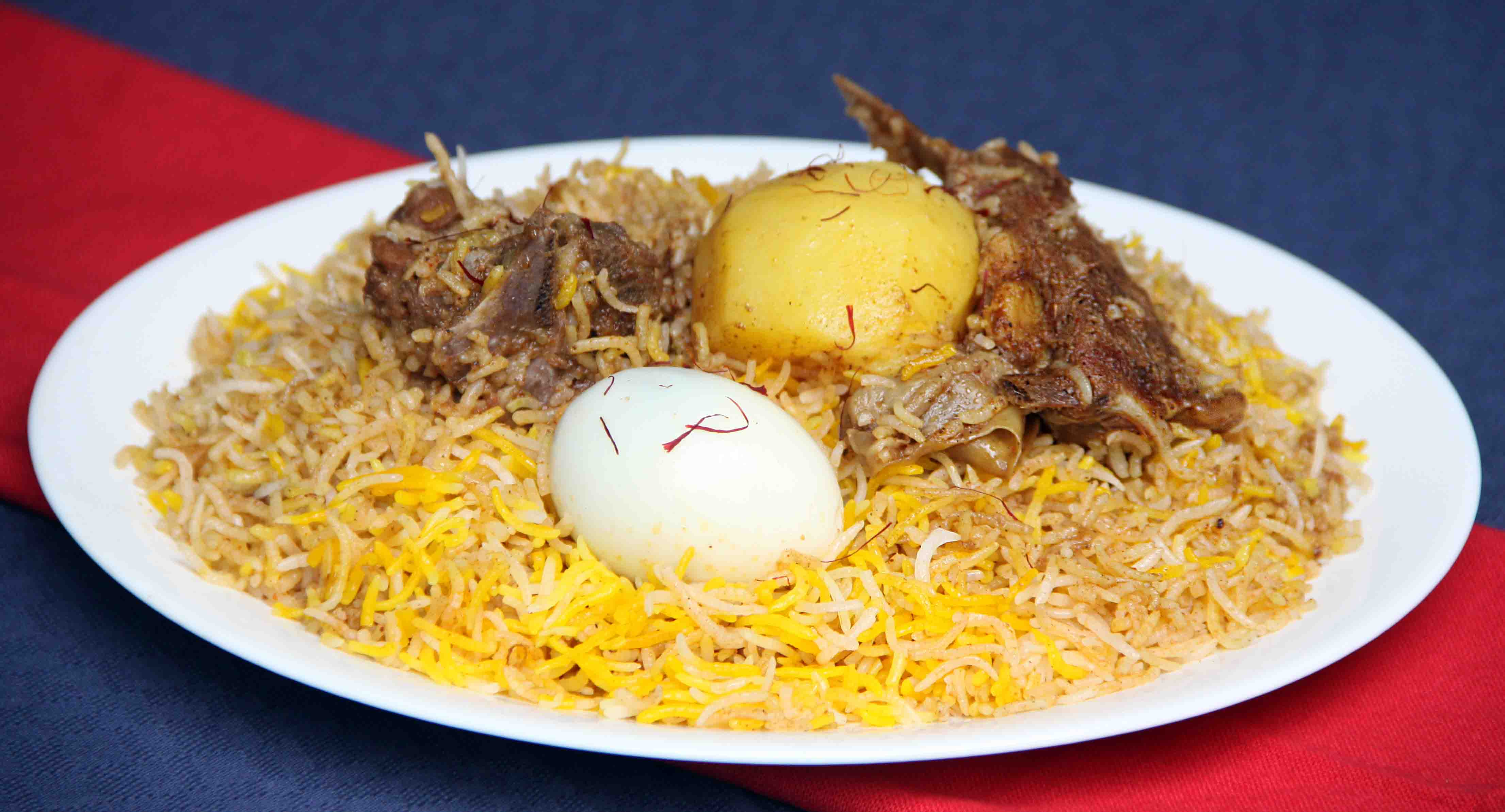 The Kolkata Chicken Biriyani is basically made with mildly flavored rice, "Kosha" chicken, mildly-fried boiled potatoes and boiled eggs. Whereas, "Kosha" chicken is the process of cooking chicken in such a way so that it gets more tender. The boiled potatoes and eggs are the most important part of the biriyani in Kolkata.
As a matter of fact, the mixture of ingredients such as the boiled potato and egg along with "kosha" chicken and rice in the "deghi" (pot) makes the taste of the biriyani completely mesmerizing.
If you are very much eager to taste the authentic Biriyani in Kolkata,  then there are two places which you must visit right away: Arsalan and Shiraz.
So where, will you be heading first?