Lucknow is known for its nawabi tradition, and likewise, Hyderabad shares the same passion for food. Both the places share almost the same heritage of cuisine. But, which one can revive your taste buds with its taste? Get your answer, have a look at the face off below- Lakhnawi dishes vs Hyderabadi dishes.
5 Best Lip Smacking Lakhnawi dishes vs Hyderabadi dishes
If you happen to be in any of the places, you must taste these gratifying dishes that the country can offer.
1. Galouti Kebab vs. Shikhampuri Kebab
Lakhnawi Dishes: The city of Nawabs, Lucknow has a vast range of Kebabs, but Galouti Kebabs are all time favourites. In fact, when flavoured with peppercorns and hot spices, the taste is luscious. Also, sprinkle it with lemon juice to make it more tangy and tasty.
Hyderabadi Cuisines: Like the kebabs in Lucknow, Hyderabad is no less in the variety and the taste of kebabs. Shikhampuri Kebabs come out straight from the royal kitchens of Hyderabad. These are the stuffed kebabs. They are stuffed with onions, coriander, and hung yoghurt. If you ever visit Hyderabad, shikhampuri kebabs are a must try.
2. Dum Murgh ki Kacchi Biryani vs. Hyderabadi Biryani
Lakhnawi Dishes: The Biryani love is so high in Lucknow as compared to the other cities. And, Dum Murgh ki Kacchi Biryani is famous of Lucknow. Saffron flavoured marinated chicken cooked with rice, and the hot biryani is ready to get served.
Hyderabadi Cuisines: Though Lucknow has a great fan following when it comes to biryani, but Hyderabad is the traditional star in the league. Hence, Hyderabad takes the lead with few points in the battle of Lakhnawi dishes vs Hyderabadi dishes. They serve the authentic biryani cooked in 'dum' style with mutton, rice, and spices.
3. Murgh Shahi Korma vs. Hyderabadi Dum Ka Murgh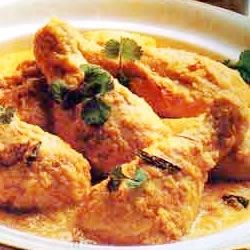 Lakhnawi Dishes: Murgh Shahi Korma is one of the classic dishes of Lucknow. It has a different nutty taste, and with creamy chicken, it becomes appealing not only to eyes but also to the belly. In fact, Murgh Shahi Korma with hot spices gives the perfect traditional touch of nawabi andaaz. Enjoy your Lakhnawi platter.
Hyderabadi Cuisines: Juicy and creamy Dum Murgh Ka Chicken is no less than Lakhnawi Murgh Shahi Korma. Marinated Chicken is cooked perfectly on slow heat to make the best of it.  
4. Pasanday vs. Mutton Dalcha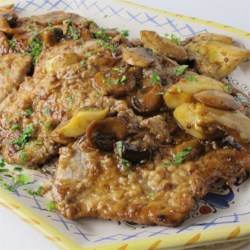 Lakhnawi Dishes: This mutton dish is a crowd pleaser in Lucknow. People are so fond of its delicious zest. Tender meat with fiery spices and gravy creates a great combination to satisfy the big foodies out there. Besides, cream and almond garnishing makes it more delicious.
Hyderabadi Cuisines: The well-known meat curry is smooth and simple to cook. As the name says it all, it's a blend of mutton and channa daal. And with the touch of Hyderabadi ingredients, it tastes like a typical Hyderabadi dish.
5. Lakhnawi Phirni vs. Hyderabadi Phirni
Lakhnawi Dishes: Lakhnawi Phirni is not just a usual dessert you can find anywhere. Even if you found, it will not taste like the one from Lucknow. It is prepared with unique Lakhnawi ingredients like aged rangooni rice.
Hyderabadi Cuisines: In competition with Lakhnawi Phirni, Hyderabadi Phirni scores equal points. People especially serve it in a terracotta dish. This one is the most loved style of Phirnis in Hyderabad.
So, pick your side of favourite cuisine and buzz the comment section with your opinions.