Different parents have different 'Parents' house rules'. It can be super chilled out parents allowing you to party at 2 a.m. or very strict parents who lock the doors at 9 p.m. But, how is it growing up with chill parents or growing up with strict parents. Does all the parenting rules change for different kids? Are the kids with super cool parents blessed? Let's see what are the pros and cons of having strict v/s cool with all parents.
Growing Up With Strict Parents
V/S

Growing Up With Chill Parents

Are you googling "How to deal with strict parents?" or "What If the parents are cooler than you?" I know all these questions are valid and fair enough. But, you never know that the parents you got are better than the parents you dream about. Let's know about this in this very strict parents v/s super cool parents' war.
1. Defined Deadlines
Cool Parents: *Staying out and partying till 2 a.m. is cool*
"Just come home when you are free and do not drink too much, okay! Enjoy!"
Strict Parents: *Just forget about the drinks, worry about asking to go out*
"Why are you going out? Come back by 7 p.m. Neither, you won't see your phone for next 7 days!"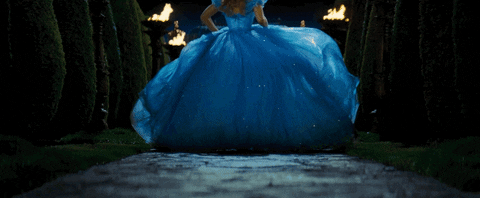 2. Social Media Love
Cool Parents: They are everywhere. Just tell 'em your handle and they will be following you after a minute.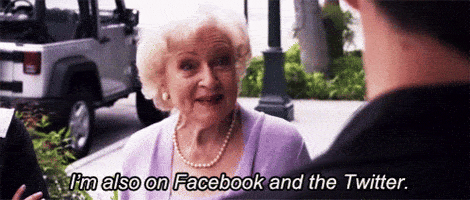 Strict Parents: They are least bothered about social media. They do not even want you to use any platform. As per them, this all is hoax and a waste of time. Spendding time chatting to people you meet everyday is so stupid.
3. Friends' Thoughts About Them
Cool Parents: You start to fear when your parents are all over and more famous among your friends. They become so open minded, that you want to go back to the parents of 70s movies.
"Some one please make my father Simran ke babuji. Please make the whole scene a lil' not-so-cool"
Strict Parents: They are not so cool. You'll keep begging them about letting you go to a party or attend a concert and they will simply say no. Your friends will judge you. Trust me! They will and probably will stop inviting you.
4. Who Do You Like V/S How Can You Like?
Cool Parents: They are so chilled out that they would never judge you for dating someone or breaking up with someone after a week. They would love to hear you and make you feel better about yourself.
*Even when you know you do not deserve that love ATM*
Strict Parents:  Growing up with strict parents can be a lil' tricky.  You can not tell them about your love scenes. Instead of asking you about that, all the questions will start from 'how' and 'why'.
"How dare you? How can you even think of these things? Is this what we have raised you for?"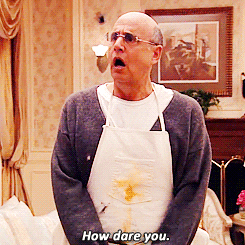 5. Opening About Sex Education
Cool Parents: Cool parents can talk about sex as it is all natural and important stuff to know. After all, you should be aware about everything.
*But do you need these many details?*
Strict Parents: Just forget about the deep sex talks. It is very awkward for them to tell you about that. So, they teach you in hints. Also, they will tell you to be extra cautious in their own way.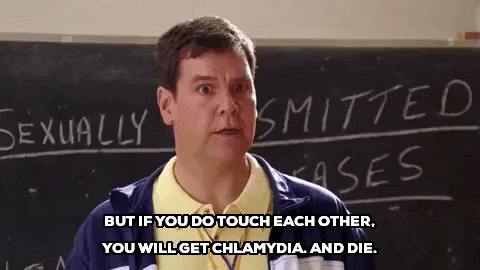 6. Clothing Taste
Cool Parents: Wanna wear those hot pants or bikini on the pool party. It is okay. You can wear that. As per them, just be cautious and let no other girl wear the same design.
Strict Parents: You can not! No! Do not even think of. You can wear clothes which show no vulgarity. Only Head-to-toe dresses allowed.
7. Choice Of Words
Cool Parents: You talking to your friends and using words like 'nigga' and 'dope' is cool with them.
Strict Parents: You need to be aware about each and every word you say. You know your parents are born Sherlock Holmes and they are prone to listening vulgarity real quick.
8. The Truth & Lie game
Cool Parents: All truth (Mostly). Most of the times, you will feel okay telling them about your life and secrets. But, till the time things get awkward.
Strict Parents: All lies. You can not tell them that you are going to booze all night with your friends. Or, you can't say that there will be people around you who can be harmful to you and your virginity.
9. Knowing Your Friends to No Friends
Cool Parents: They know your friends. They have their numbers saved and WhatsApp chats are going on. They treat all as friends.
Strict Parents: Try going out with that one friend and come home late, the next day you will know that your parents hate him/her. Your friend's name will be on the top of their hit list.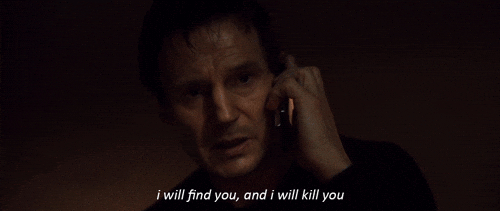 Also read: What Your Parents Think You Do When You Live Away VS What You Actually Do!