No matter which category you fall into, you can easily be the butt of jokes by the people around you. From calling you with different names to giving that free not-so-asked advice, some difficulties are never ending. Let's have a look at these exhausting skinny girl problems and never ending fat girl difficulties.
Skinny Girl Problems
V/S

Fat Girl Complications

From all the common fat girl problems to skinny girl difficulties, these 9 points will make you feel the pain of every girl who is either skinny or falls under the category of 'fat girl'.
1. The Free Advice
Fat Girl: "Drink 8 liters of water everyday." "Squeeze lemon in water and drink everyday." "Just try tummy tucker for dress and keep on eating."
Skinny Girl: "Eat oily food." "Join a gym." "Use more protein and carbs in your food."
2. The Dressing Up Fuss
Fat Girl: *After trying 10 dresses* "Do I look Fat? What should I do with my fat?"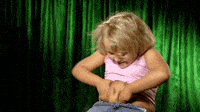 Skinny Girl: "Why am I so skinny? Lemme just use some padding again, huh!"
3. The Comments
Fat Girl: "Fat Girl is in the house", "Started Diet, yet?", "Be careful, you should not use narrow streets".
Skinny Girl: "No stick figures, please!" "You should stop dieting", "dude", "Eat something, you matchstick".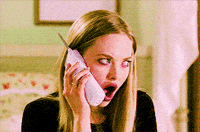 4. The Ultimate Desires
Fat Girl: "Kendall Jenner, Gigi Hadid, and actually all those Victoria secret models and their hot bodies."
Skinny Girl: "I so wanna be like beyonce, those curves though!"
5. Lunch Diaries
Fat Girl: You can not eat oily food. You just CAN NOT. People will be so bothered about you and your diet. And, if by mistake you ate something like salads and fruits, people are ready to judge you again. They'll get the idea that you have started dieting.
"Let me live and eat."
Skinny Girl: No matter how much you like salads, you can not eat them. People around you will feel that you are not eating. And, you can not eat oily, people will judge you again with 'tryna' get fat' tag. Not eating anything is again a problem. You are not anorexic anyway.
"There is a difference between skinny and anorexic, why don't you get it?"
6. Favorite Food
Fat Girl: "Pizza, burgers, those oily chaats and bhatture."
P.S. Can not eat them regularly.
Skinny Girl: "Salads, burger or actually anything in the world can be the favorite."
P.S. No matter what you eat. It won't make you fat.
7. Photography ideas
Fat Girl: "Let's just take a selfie. Lemme pout so my face can look slim. Ummm… Should I just hide behind few people so that my whole body won't be visible?"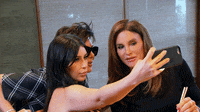 Skinny Girl: "I can never give a side pose. I won't be visible. Let me just make funny fat faces in a close selfie."
8. The Questionnaire
Fat Girl:  "Did you start eating more?", "Do you still eat dinners?", "What are you chewing? Oh! Sorry!",  "Are you pregnant?"
Skinny Girl: "Did you lose appetite?", "Medical issues?", "Do you shop clothes from kids section?" "Do you still wear your high school bras?"
9. The Stereotypical Adjustments
Fat Girl: "Can you take another cab to make more space for other people?", "No size available here, can you check another store?", "These rides are only for people with size below 90 kg".
Skinny Girl: "I know you can't eat a lot, lemme eat some of your food", "Try to take a ride with my kid, as only kids and people like you are allowed", "Can you sit on her lap so that another person can fit in?".
Also read: Little Healthy Lifestyle Changes: What You Do vs What You Should Be Doing