While we, non-vegetarians, know that vegetarianism is "good" for eating healthy, saving the planet, etc., etc., we don't really care. These instances of vegetarians irritating non-vegetarians by coming up with the lamest of reasons is relatable. Seems like this Veg VS non-veg war isn't going anywhere.
We all know how some Indians are vegetarians by birth and not by choice. The other few don't eat just because they don't want to or they have had bad experiences or any other reason. Here are some lines, non-vegetarians get a bit too much from the vegetarians:
1. Bro, you have Non-veg? You would be Drinking as well.
Vegetarians: "Bro you have non-veg? You must be surely drinking. You must be taking weed as well."
Non-Vegetarians: Where did that come from? How did you even relate non-veg to drinking?
2. You have beef also?
Vegetarians: "Bhai tu beef bhi khata hai kya?" which means "Bro, you must be having beef as well."
Non-Vegetarians: What? Just because I am a non-vegetarian, I should have beef? Are you for real?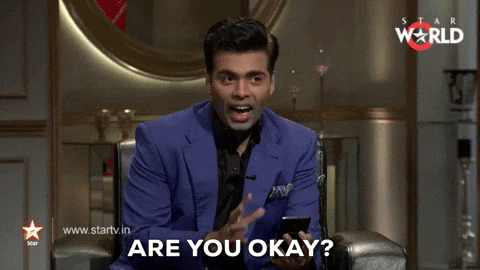 3. You might die of Bird flu if you have so much of Chicken
Vegetarians: "Bhai itna chicken mat khaya kar, bird flu se mar jaega." " Bro you must not eat so much chicken, bird flu has spread like fire."
Non-Vegetarians: Ya like I go to the chicken shop and tell him to pack chicken which died of bird flu. Seriously?
4. You eat chicken on Tuesday also?
Vegetarians: "Bhai tu Tuesday ko bhi chicken khata hai kya?" "You eat chicken on Tuesdays as well?"
Non-Vegetarians: No, I do not. And, how does it even matter to you? Please give me some irrelevant explanation.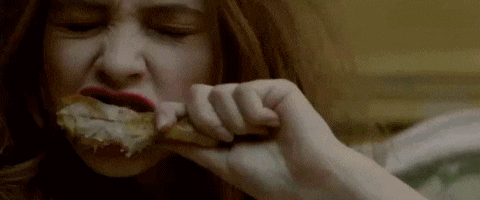 5. Have you seen a chicken getting slaughtered?
Vegetarians: Have you even seen a chicken getting slaughtered? You'll stop eating it once you do.
Non-Vegetarians: Have you ever seen a human murdering someone? I might just do it to you.
6. Why don't you eat soya chaap? The taste is same.
Vegetarians: You should have soya chaap instead of chicken. They taste the same.
Non-Vegetarians: They DO NOT fucking taste the same. NO NO NO. You say it again and I am ready to go to jail. I swear.
7. You'll die of excessive cholesterol.
Vegetarians: "Do you know, you might die of excessive cholesterol if you have non-vegetarian food?"
Non-Vegetarians: Do you know you might die of speaking bullshit?
Vegetarians can go on and on about the importance of being vegetarian but the non-vegetarians do not care. And, as they ask "why we should not eat non-veg food?", we agree with them. So basically, this non-veg VS veg debate has no end to it. What do you think? Buzz the comment section below.
Also Read: What you Eat VS What Queen Eats: Are you Eating Right?
Writer's Pick: What Your Parents Think You Do When You Live Away VS What You Actually Do!