Older generation and technology? What do you think, do they get along that well? Are they shying away at all from posting your old childhood pictures on social media? Or are they RATHER tagging you on those awkward pictures? Technology is vast and there are so many new things to learn. Let's have a look at older generations view on technology and what it is like to handle older people using technology.
Older Generations View On Technology
Be it using snapchat or instagram, parents or uncles can go a lil' off the track while using them all.
1. The Shortcuts
Technology Terms: But, "DM? Handle? Airdrop?"
Old People' Take: Asking them to DM some pictures or use airdrop? But their reactions be like "What are these?"
2. The Time They Take
Technology & Apps: What about sending a WhatsApp message? Or using boomerang? Okay! what about understanding hashtag?
Old People' Take: It takes time. They might take an hour to send a message or put a hashtag, but they will. They won't like to give up at all.
3. Flaunting Stuff
Technology add-ons: Few things are present on every device. Like the calendar, alarms, installed movies or being able to set the desired ringtone.
Old People' Take: Elderly do not give a fuck about the things your phone has. They will ask you to call them to just flaunt the ringtone they've just set.
4. The Confusions
Technology Terms: There are so many things that technology has. Like restoring capabilities, sending messages on Instagram, putting up stories everywhere. But do older people get them all correctly? Social media and the elderly don't seem like getting along very well.
Old People' Take: Don't! At least not all of them. Sometimes, you need to stay away from replying a DM. Or sometimes it is good to not put up a weird public story on snapchat. Also, do not click on that advertisement pop-up.
5. The Series Of Texts/Calls
Technology Terms: Parents love taking care of their kids. Sometimes, a lil' too much with some new advanced technology measures.
Old People' Take: They will keep video calling you or texting you for the whole day. Basically, they are just obsessed with all these new features and NOT you.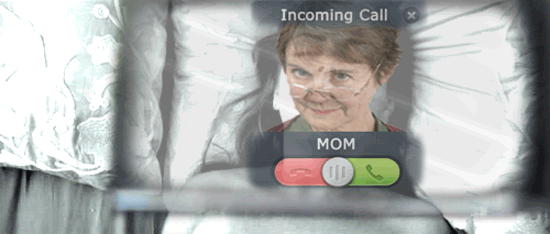 6. Never-ending Questions
Technology Terms: Technology is vast and so are their questions. Helping seniors learn new technology can be full of pain sometimes.
Old People' Take: "Can you tell me how to send an email?", "What is Cloud?", "How to sext with someone?"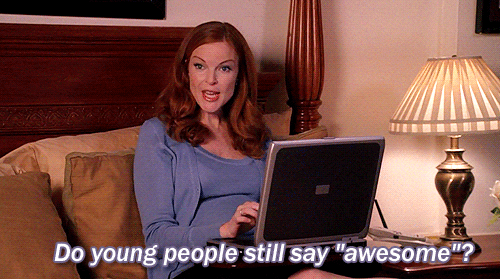 7. The Young Secret Codes Redefined
Technology Terms: Eggplant emoji, peach emoji, emojis with different fingers up in the air. Basically all the emojis that we have changed to something else these days.
Old People' Take:  "Someone sent me a private 'eggplant' emoji, he must be eating it today". Like really?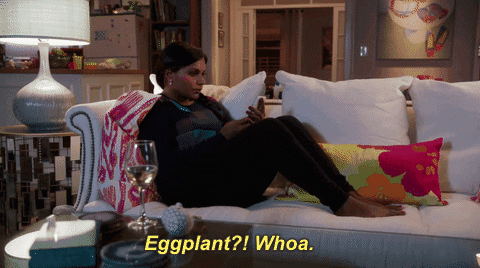 So, still up for buying some tech gifts for seniors? Let us know if you have to add something in this war of older generations view on technology vs what technology is really all about.
Also read: 9 Skinny Girl Problems V/S Fat Girl Difficulties