Are you working for a typical 9-5 job type company where your task is monotonous AF. Most of us Indian peeps are sailing in the same boat. #GOTOJERK #SITLIKEAJERK #LISTENTOSHITBOSSSAYS #GETBACKHOME – pretty much sums up our entire day. There is a sea of a difference between creative jobs and monotonous jobs and we all know it by heart now.
But what basically are creative jobs? Jobs like video editors, meme creator, creative writer, vlogging, blogging, etc. are all a part of the 'creative caravan'. On the other hand, jobs like managers, assistant managers, accountant, project officer, etc are from the 'monotonous club'. Aren't the two sounding entirely different?
Creative Jobs
VS

Monotonous Jobs

From formal clothes and clean-shaven employees to rugged jeans and beards, the creative and corporate offices are poles apart. Let's see where the difference lies between creative jobs and monotonous jobs.
1. Flexibility
Creative Jobs: Comes to the office at 11. Completes work by 4. You can leave. No questions asked.
Work from home-check!
Monotonous Jobs: Comes to the office at 9. Never completes work. Can't leave before 5. Life is sad.
Work from home-manager stares!
2. Extra Knowledge
Creative Jobs: Search on and gain knowledge each day.
*Also, gain knowledge on all the cool things. Like, which is the coolest website around and which website creates the best memes. Cool, huh?*
Monotonous Jobs: Knowledge, what is that?
Be an achiever. (Read – Overachiever)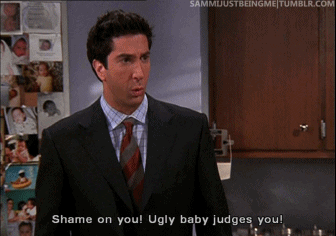 3. Monotony
Creative Jobs: *Opens 100 websites in a day.* *Some sex stuff here as well.*
"Oh! I opened up this website for creative ideas!"
Monotonous Jobs: *Opens 1 website and works on it all day.* "Sex stuff? Hahahaha! Speak of it and you are so screwed.
One website. One Ledger. One process.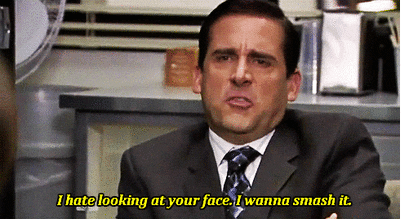 4. What you wear to work
Creative Jobs: Rugged jeans, torn shirt, piercings all visible, tattoo is a must see. Ever seen how content writers, video editors, illustrators, painters, photographers work? Cool much!
Monotonous Jobs: Formals, formals, and formals. Damn the monotonous work environment.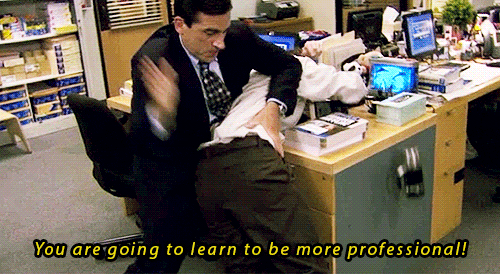 5. People you meet
Creative Jobs: You might end up meeting all the Bollywood biggies sometime. Shah Rukh Khan was there at the last event. Be a photographer maybe?
Shah Rukh Khan was there at the last event. – Says the photographer/journalist/stylist
Monotonous Jobs: That sick-old-irritating-idiotic boss of yours. Gotta look at his face every day. Or, that irritating client.
6. Looking out of the window
Creative Jobs: The Ever Ready Excuse: Sir I was just thinking of some "CREATIVE" ideas.
Monotonous Jobs: No Excuse. You are super fucked. Life is monotonous.
7. Your Boss
Creative Jobs: Your boss loves you and lets you express your ideas. He's a go-getter. Jobs for creative thinkers are the best.
Monotonous Jobs: He hates you. Whatever good you do, he hates you. End of story.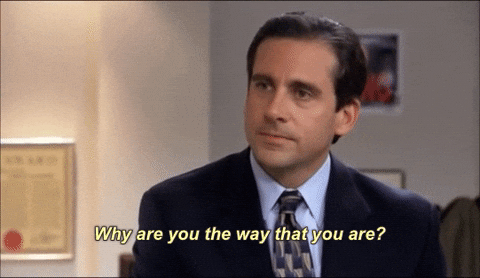 Hate it or love it- You gotta live with it
If you are working at some regular corporate office, by now, you would be feeling the urge to quit your job. And, probably join some corporate office of your choice. Already searching for a list of creative jobs, aren't you? Or maybe "careers for artistic people"? Fill in the comment section below.
Also Read: 7 things Our Boss Thinks We Do at Work vs What We Really Do at Work
Writers Pick: First Day at New Job V/S Working For an Year Old Job