'Cause talking about poop makes you feel more connected! It indicates the comfort level, trust me! If you and your best friend do not talk about poop, think twice before calling him/her your bestie! Howbeit, pooping gets tricky when you are out, especially when you are at your office. You have questions to yourself like how to make yourself poop asap? or how to take a quiet poop? Obviously, you do not want to shoot a 'Bwahaha' moment for any of your colleagues. Like so, you must know about a few pooping at work etiquette!
Pooping at Work Etiquette
VS

Shitting at Home Manners: It's Time to Talk Dirty!

I am one of those people who can't poop away from home until some emergencies like shitting my own pants. I feel more comfortable while taking a shit at home and I'm sure many of you must be nodding your heads in agreement. Got your back, pals!

Let's know all the differences between pooping at work etiquette and taking a shit home.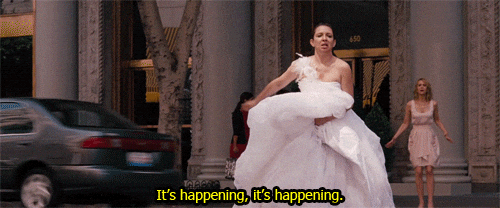 1.Sound Effects/Farts Gettin' Louder Than Ever!
When Out: Self-control is the key! My friend, you simply can not let anyone hear you boom and badas and be the butt of every joke thereon!
When Home: Boom and badas are common. But, when you are home, booms become boooooms and badas turn into badaaaaa badaaaaas!
P.S. I totally understand the feel of freedom, mate!
2. Poop's Time Table/Slow Mo to Fast Forward Shit
When Out: When you are out, you know you need to wrap the shit up asap. You can not keep the other person waiting and make him/her make an announcement of the same.
When Home: Home seems like a potty heaven! You can sit, relax, make noises and take the time of your life. No urgencies to be sorted!
3. Poop Gadgets Or Distractions
When Out: Phones! But you do not get any time to use it. You are busy getting your shit together.
When Home: All of your favorites! Phones, video games, and laptops. You can use them as long as you want. You feel lost without them and your poop shies away.
4. Ongoing Singing Challenges
When Out: There's is no question about singing your heart out when you are pooping in office. The only music is the water and you unzipping or zipping yourself.
When Home: You feel being a part of The Voice or X-factor. Bathroom singers sing anywhere in the bathroom. 'cause limiting yourself to showers is so moronic.
5. The Clothing Regulations
When Out: Sit down with that suit and tie on. Concentrate on pooping and not about pooping with relaxation mode on.
When Home: Remove your clothes properly and get comfortable on the throne. You can afford to feel like the king when home.
6. Counting No. of Times You Go
When Out: You can not think of going more than once to poop. You get conscious and feel people are staring at you. If you poop twice, people stare at you like the culprit has come from the crime scene.
When Home: How to poop when constipated? Simple, poop at home. You get a chance to run in a poop marathon till you feel tummy-okay, the business if finally done! Poop loop is only possible when home and no one is counting on your shit.
7. After Poop Shenanigans & Compulsions
When Out:  You gotta clean the shit! You can not simply leave the washroom dirty. As, no matter who created the dirty mess inside, it'll be YOU for everyone.  So, zip up and get the Swatch Bathroom Abhiyan going on.
When Home:  You know it is okay if that lil' poop stain is still not flushed off! It is okay if the floor is kissing some water. No one will judge you for your dirty acts.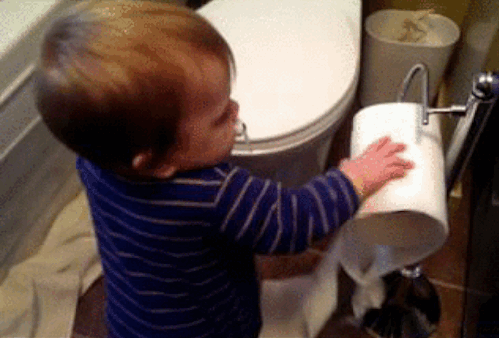 Let us know about your Pooping at Home vs Pooping at Work Etiquette story by writing in the comment section below.
Also read: Common Cooking Mistakes VS Their Epic Comebacks