"Seems like Aladin's lamp was invented for lazy people." As if getting up and going to school/office wasn't tough enough, you have to take a bath as well. This is one of the lazy people problems only "lazy peeps" can understand.
Looking at the statistics about laziness, here are some of the problems in everyday life that need solving, actually some serious solving. If you belong to the lazy people club, you can totally relate to these problems.
Also, the science behind laziness is that lazy peeps are lazy. Plain and simple and dumb! Duh!
1. Help!! The Phone Battery is draining
Problems: My phone's battery is dying, it's at 9%. Damn! I'll have to get up to bring the charger.
Comebacks: It's not 1% yet, I'll get up when it's 2%.
2. Pooping and Peeing
Problems: I need to poop real bad but who will go to the washroom.
Comebacks: I can wait for 20 minutes more till the urge is real bad.
3. Taking a Bath
Problems: I need to go to the office, shit I'll have to take a bath.
Comebacks: I can skip one more day, thanks to my deodorant.
4. Ironing Clothes
Problems: So I have to go to the meeting, I'll have to iron my shirt.
Comebacks: Um…maybe I can just wear a coat on top and skip ironing the clothes.
5. Closing the cupboard is such a big thing
Problems: Forgot to close the damn cupboard yet again. For lazy people it is a big thing to get up and walk to the cupboard.
Comebacks: It's okay if it's open. *calls sister* "Sanjana please come to my room it's urgent" *sister comes* "Please close the cupboard."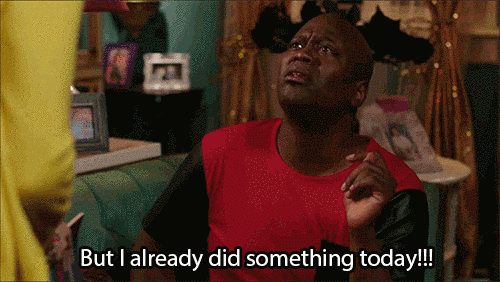 6. Cleaning thy specs
Problems: The cleaning cloth is kept in the other room. Going all the way to fetch it is a real task.
Comebacks: Hah! I'll just clean it with my shirt instead.
7. Air Conditioner is fucking cold
Problems: It's so cold, I should close the AC now.
Comebacks: The remote is kept so far. *dunks inside the blanket a little more*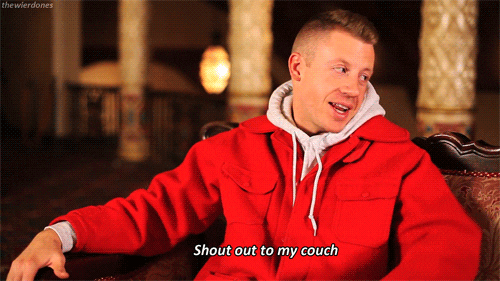 8. Food Problems
Problems: I need to have dinner to stay alive.
Comebacks: Dominos to the rescue. And, when broke, we all know it is Maggi. It's like the unsaid 'lazy person fact'.
9. Doing our Laundry
Problems: Washing the clothes. Like putting them from the washer to the machine.
Comebacks: *Turns underwear upside down* *skips laundry for weeks* *it's not so dirty yet.*
What are some of the problems you face that make you an incredibly lazy person? Let us know in the comment section below.
Also Read: Delhi listen up, it's time to learn some shared cab etiquette: Solo Cab Experience Vs Shared Cab Experience
Writers Pick: #Travelexperience: How Normal People Travel vs How I Travel