Well let's face the facts India is the second most populated country in the world and there is massive irresponsible reproduction going on in the country. If we look at the core of this problem it all boils down to sexual awareness among people. There is a stigma among people when it comes to sex. So, without further ado, let's talk about sex education in India: Expectations Vs Reality
Sex Education in India: Expectations Vs Reality
A few thousand years ago Vatsyayana was putting pen to paper and writing the text that would today be known as Kamasutra. I am sure he wouldn't have foreseen the impact that it has on the world today.
Kamasutra is sex education in its purest form, from making out to making love it opens a whole new world for you. And do we today promote Kamasutra and sex awareness or is it only restricted to only making kids?
Let's check out.
With parents
For the longest time I dreaded having this talk with my parents and when it happened my parents thought I wanted to get married and my special one is pregnant.
It took a long time to convince them that it is not the story and it was just a step to be more open and aware about sex.
In school
The sex education in school that all boys and girls wait for eagerly and it's probably the only time that they open their textbooks before the academic year starts and has always been a letdown.
Obviously not because we are desperate and don't find the top pictures but it's because the only topic about reproduction that we find, is about plants and female and male genitalia. And we all know how teachers teach is the precious topic of reproduction*Nostalgia*.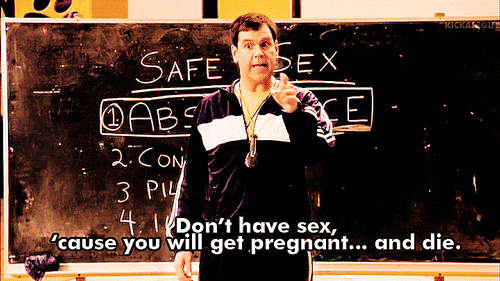 Political parties
For the longest time, political parties have avoided speaking up about it and even if it's done it's not put in the best way ever.
The political parties have a huge impact on our nation but does it make a difference about the awareness. Political parties are only focused on vote banks and overlook the biggest issue that the country is facing.
Society
We all know that talking openly about sex is considered a taboo in our society.
People feel awkward as soon as they hear the word sex. Even when you go to a chemist and ask for condoms they look like we are committing some kind of a sin.
Epilogue
It's high time that we change this trend of sexual awareness in our country. Incomplete information about delicate topics like sex can be dangerous. Moreover, there must be sex education in schools for teenagers.
It is very important that we educate the future generation about sex for their well being. Birth control measures and safe sex must be taught to every kid so that they can enjoy a healthy sex life.