When your parent argue with you, you just need to keep your mouth shut. Because they have a Brahma Astra for every point you make. If by any way, you are thinking to outsmart your parents in an argument or thinking of ways to rebel against parents, then lemme tell you, it's not worth it. Your argument with parents is nothing but agreeing to their decisions.
Argument With Parents

: Who Wins This Argument Battle?

Thinking of confronting or fighting with parents as adults? Do you think you are adult enough for them? Arguing with parents hardly promises a success to anyone. Don't agree? Have a look at these points and decide on your own.
1) The Angry Stare that Scares the Shit Out
When you are up at 11:00 am on Saturday.
You: "I just woke up late 'cause it's weekend", "I wake up on time every day."
Your parents: "Oh! Thanks for waking up!" "It's 2:00 pm, is this the time to get up?"
*and the stare which ends the argument and declares your parents as winners*
2) 'Let my stuff be
My Stuff'
You: "It's my life, let me decide what I want to do."
Your parents: "Okay, it's my house, my bed, my furniture where you are standing, my t.v. that you watch everyday, my money which is used in growing you up!"
3) 'I have done soo much for you'
You: "I've set up your facebook profile and helped you to use that insta filter."
Your parents: "Yes, I cleaned your shit, I carried you for 9 months in my tummy and bloody, I gave birth to you."
4)
'The sarcastic imitation of what you say'
When you made a good point and they can not digest it.
You: "Do you remember the time I cooked food for everyone?", "Do you know I came home before the deadline last weekend?"
Your parents: *All in a sarcastic tone* – "Cooked Food for everyone", "Came before the deadline last weekend."
5) "You Should Get Married"
You: "I do not want to get married now I don't my life to end."
Your Parents: "Hain? life to end? I had 4 kids when I was your age!"
 6) Talks about parent's childhood
You: "But it is okay to be a little late at times. Everyone understands."
Your parents: "Do you know I used to get up at 4 in the morning to reach school on time! Sometimes, I had to start walking a day before to reach on time."
7) 'I'm the maid'
You: "Please, mom! I know you are busy, but do this for me. I am just asking you to iron my shirt."
Your parents: "Yeah! Sure! I am the maid and this house is your penthouse. Anything else m'am?"
P.S. Who won this war of argument with parents? YOUR PARENTS!
8) 'Do what you want to do'
You: "So, lemme just go out now. I am already late!" Your parents: "Fine! Do whatever you want to do with your life. Become a drug addict!"
9) Staying away and the arguments
You: *On call* "I'll call you later. I am in a middle of something."
Your parents: "You never have time. What are you even doing there? I can not see you and you are taking advantage of that! You do not miss me at all?"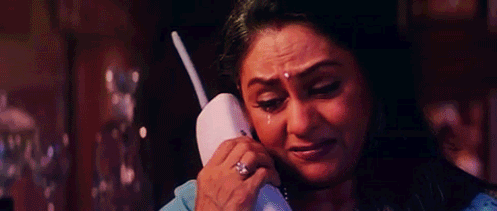 10) Post Marriage Arguments
You: "I can not handle this! I should take a divorce."
Your parents: "I did all that when I was your age. Your grandma was a pain in my ass, but I did not complain at all."
11) 'The Comparison With Other kids'
You: "But Ria went home late as well, her parents were fine about it."
Your parents: "What about our neighbour's daughter? Did she fail her maths test? No, You did! What about Sharma uncle's son Jonty? He topped his university. What did you do? Bunked the classes! Shameless!"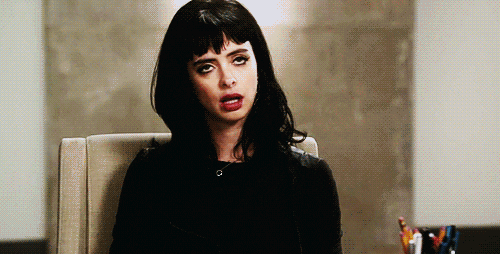 Tell us about your experience while being in an argument with parents by writing in the comment section below.
Also read: How Your Friends Treat You V/S Behave With Your Parents!