"Golf and Sex are the only things you can enjoy without being good at them." When we asked people in TheFractions' workplace if they were comfortable talking about sex and being bad or good in bed, 80% said they were not. Then how can we find out if the intimate moments we just had belong to which category: Average Sex VS Mindblowing Sex.
Are you really good in bed?
What are the signs he or she is good in bed? Looking for the pointers to identify the difference? Well, here are a few points which tell the winner out of the two: 'Average Sex VS Mindblowing Sex'.
1. Pin Drop Silence? Nah!
Average Sex: Your 'volume' during sex speaks volumes about your sex life. If your aahs and oohs aren't in place and loud enough, we hate to break it to you, but you are screwed.
Mindblowing Sex: The aahs and oohs just don't stop. The 'good in bed' guy makes sure his girl screams loud enough when he ….um…penetrates her.
2. Foreplay
Average Sex:  The foreplay here is almost equal to nil. We understand that you are going in for a one night stand but foreplay is important, guys. It arouses you while making the other person feel loved.
Mindblowing Sex: It's an entire procedure, a naughty procedure I'd say. You kiss, you go for some foreplay and maybe some more. Sex comes much later and is utterly satisfying.
3. Time Taken
In 2008, a study was conducted by the Journal of Sexual Medicine. According to it, sex therapists said intercourse that lasted 1-2 minutes was "too short," 3-7 minutes was "adequate," 7-13 minutes was "desirable," and 10-30 minutes was "too long"
Average Sex: Too long or too short. Nooooooo. Never. It's sad and a disaster.
Mindblowing Sex: Sex duration should fall in the desirable or adequate category.
PS: No hard and fast rule here though. Your life, your rules, your sex life. 😀
4. Intimacy Quotient
Average Sex: After the act, if you do not cuddle with your partner- well, something really wrong here.
Mindblowing Sex: Lots of hugs and spooning and cuddling, you're nailing it.
As per an article by Women's health, cuddling after sex is crucial. You betcha!
5. Orgasm
Average Sex: Having to fake an orgasm and having no orgasm at all after sex is plain sad and this is when you realize how average your sex life is.
Mindblowing Sex: It's simple, you have sex and you have an orgasm. That is how you are 'satisfied'.
Did you know: 80% of women have difficulty reaching their orgasm.
6. The Thoughts you have
Average Sex: "Why did I even touch this person? I don't want to have sex ever again." OR "Life is such a waste."
Mindblowing Sex: "Woah! That was the best thing someone has ever done to my body." OR "I love my life."
7. Do you appreciate your partner?
Average Sex: If you don't appreciate your partner during or after the act, it might leave you and your partner both dissatisfied.
Mindblowing Sex: Does it cost something to tell your partner "baby you were awesome?" No, right? But, it sure does differentiate your sex from average to mindblowing.
8. Trying out new positions
Average Sex: You insert and just get done with the whole act, you want it over ASAP. "Doggy style" to the rescue.
Mindblowing Sex: Kamasutra is an art and you take it seriously. You try to try out all the positions you have ever heard of.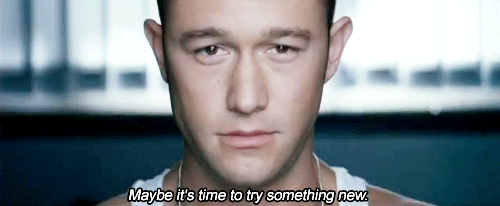 "Sex is emotion in motion."– Mae West.
Having sex is one of the most important and satisfying things in life. If you have a poor sex life, you can go into depression and then everything goes wrong- Your work life, your social mingling, EVERYTHING! Make sure the emotion in your motion satisfies you. Moreover, there are many health benefits of sex as well. *winks*
So……, make sure you have mind blowing sex and not just average sex. That is the importance of the physical relationship. What do you think? Let us know in the comment section below.
Also Read: Find out with These 7 Differences Which Category Do You Belong To? Nerds vs Hipsters
TheFractions Take: Flight Attendant Life: What the Air Hostess Says vs What She Really Wants to Say