Guys and gays, girls and lesbians!
Do you feel crumbled between the thoughts of how love making is different for homos and heteros? How many times, have you stopped and wanted to try something "their way"? Let's think about sex and different sexuality. These differences will make you crave for something new the next time you hit the bed. Here we have compiled for you some spicy facts on heterosexual vs homosexual!
How 'IT' is different for Heterosexual vs Homosexual!
Explore your the wildest fantasies and imagine how heterosexual relationships are different from homosexual relationships? Turn on the heat and know everything about heterosexual vs homosexual.
Options for Penetration
Heterosexual: Oh yeah baby! Put it in my socket, drill me in the hole or just let me lick it. It will be perfect if we try all these in one go.
Doesn't it feel like a bliss with so many options available? Trust me, it is. The more, the merrier.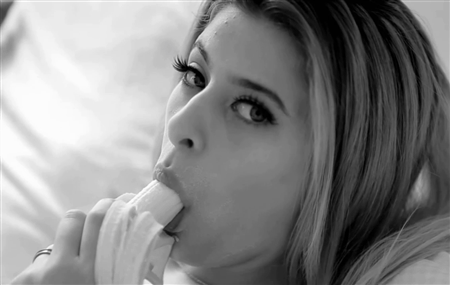 Homosexual: Okay! It's just my butt and my mouth you will be serving. I am depriving you of accessing the third tunnel of pleasure. Ummm.. Lubrication?
Heterosexual:  In Heterosexual relationships, people do not experience the problem of lubrication as vaginas are self-lubricating. Whisper sweet nothings in her ears, squeeze her ass, kiss her hard and you will see her lubricating.
Homosexual: Ass is the place experiencing drought since existence. Try and try and try with Vaseline, J-Lube, Elbow Grease, etc. You will succeed!
That Time of the Month…
Heterosexual: Oh! It is a bummer. Your partner will rip you apart if you dare to initiate a conversation that is even near to sex on the days she is bleeding.
Homosexual: Ready for a joy ride baby? Indeed. This advantage of the partners being leak proof wins over several other benefits heterosexuals experience.
What about Positions?
Heterosexual: Missionary, Doggy style, 69? These sex positions click to your mind within seconds and the list doesn't end here. Try reading Kamasutra, and you will know the road to pleasure is endless.
Homosexual: All my gay and lesbian friends don't get disheartened. I have a lot for you too. The Rocket, Bent Spoons, Cowboy, Bulldog, The Classic Scissor, etc., are your playground. Show the straight people your sex game is STRONGER.
Friends: Your Ultimate Guide
Heterosexual: How do we do it? Does the first time hurt? You can ask your friends' a number of questions about sex, and they will pour you with exceptional fables and experiences.
Homosexual: What to do? Who to ask? Friends suggestions and experiences are equal to zero.
Tools for Pleasure
Heterosexual: Remember 50 Shades of Grey? The red room where he kept all his sex weapons? The inclusion of sex toys made the BDSM exciting. Apart from the regular sex, toys like Fleshlight, Autoblow 2, Dildo, Suckers, Penis Pump, etc., help in spicing up the mundane sex life.
Homosexual: Presumably, gays and lesbians are already open to try and experiment new things. It is a roller coaster ride with great twists and turns.
1+1=3
Heterosexual: Every time girls are late on their period, the alert zone buzzes for the boyfriends and the husbands as well. The cute babies around scares the shit out. The protection is a necessity for heterosexuals.
Word of advice: "Cover your stone before you bone." 
Homosexual: My gay and lesbian friends enjoy sex. You are spared from the horror.
It's Not Legal
Heterosexual: You people are free to express your love, and it is acceptable in public.
Homosexual: It's not an easy road for Homos in the House but there are measures taken for the betterment.
Can you people relate to the differences of heterosexual vs homosexual?
If yes, then give the nod in the comment box. Pour us with the different points you feel we missed.