Any guy while having sex wants to be treated like Eros – the God of Sex! Though girls are presumed to be shy, and hesitant, they are no less than Aphrodite, the Goddess of Sexuality. The private "members" needs care, after all! One of the best sexual acts is being eaten out. Gosh! On the other hand, it's very important to reciprocate the favor and enjoy going down on someone! 🙂
Thoughts People Have While Going Down on Someone
Who would not love to make their partner moan out of pleasure? Who the hell won't!
These thoughts from some girls and boys are basically ALL OF US while going down. The panic attacks, brains going black, mouth salicating – EVERYTHING HAPPENS FOR REAL – to everyone.
The Funny, the Non-Sense, and the Serious Things GIRLS THINK
Call it good or bad, these are the things your girl thinks about while going down on you
1. Do I Look GOOD doing this?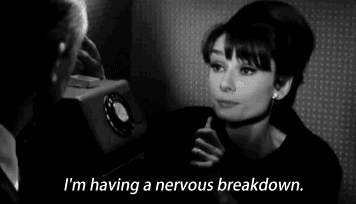 "Am I looking good or too desperate?" Did he notice I didn't wax my upper thighs?
2. Am I Doing a great job?
"Is it the right way? Is he enjoying it?" 
3. How long do I need to do this?
This is the biggest risk while going below the belt. As every guy is different, some will be done in a few minutes, while some are never gonna get enough. The latter type is of jerks, urghhh, but then they also last longer. YAY!
4. What should I do with his other parts?
Girls don't have these other members (testicles) so they don't know how to handle them. The confusion between whether to touch them or not keeps on hitting their minds while going down.
5. He better reciprocate this!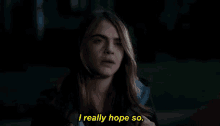 While giving him the fun down there, the "sweet lady part" gets demanding. Girls start hoping that the pleasure their partners are feeling right now, will be returned. And, why not!
6. Is it clean and organized down there?

The oral sex is a close and personal business with his private member, so obviously it will be good if he keeps it clean and hygienic. It's better to ask- "Are you clean down there?"
7. Did I just, uhmm.. bite it?
This could be enlisted in the first blowjob stories of almost every girl. Getting too excited and biting the d**k? ALL OF US.
8. My jaw has started paining
Getting something of around 5 inches on an average in your mouth in and out will exhaust even the Iron Man. Nobody can keep the mouth open for such long time.
9. I will shave my head next time!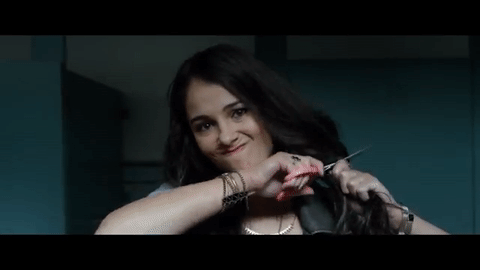 Hair creates such a mess while giving a blowjob. "Is it worth enough to stop and go get the elastic on the other end of the room?"
So much of stress and confusion! Better tie your hair before getting into the action.
Thoughts Guys Have During Cunnilingus – Bwahaha
This is what our chaps think of:
1. Whoa! great angle.
Licking a girl gives the boy a completely different angle to admire his girl. In fact, they find it really attractive to look at the girl while she is all into pleasure.
2. Is that it?
It's a mystery for the boys while licking a girl if they touched the right point!
It's like they keep on flipping on the wrong piles of the cassettes while finding that one they want.
"How can this small spot give her SO MUCH PLEASURE?"
3. Is she done?
Girls, you do know you don't cum, right? Since the boys can't exactly figure it out when you are done they expect you to tell when you orgasmed. ?
4. Can I reach to her boobs from here?
"Should I touch her boobs?" "Will she like it?" "Can I reach there?"
5. I hope this will pay off in a blowjob!
It's not like a give and take service, but everyone wants to get into the heaven and feel it, right? Same is the case with boys. They too wish to get their hard work to pay off!
6. Oh, these one-twelveth inches hair hurt!
That tiny one-twelveth hair really hurts a lot. It's better for the girls to shave them off enough so they don't pinch on the guy's cheeks or lips!
7. Will She Notice that?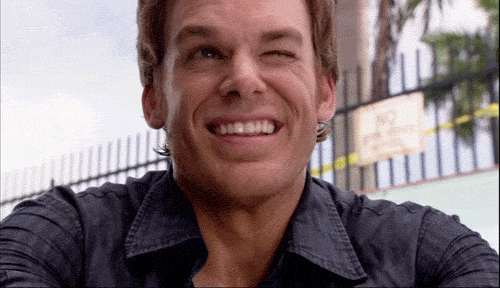 Some things are not in anyone's control and so is a cough or excessive saliva. Boys often face this problem, while giving a good time to their girl they feel they are going to cough! That's really an awkward situation as it's not easy to control. We're human, right?
8. Oh, tongue cramp!
While exploring the girl sometimes the tongue suffers a bit. Some guys start thinking they suck at eating their girl out, etc., etc., etc.
9. My beard will smell like her vagina.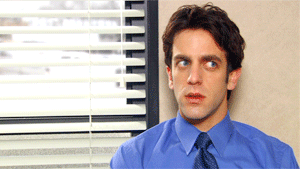 "I think my beard is gonna smell like her vagina!" 
Also read: 'Q & A' Round With Guys Who've Got Skilled Mouths For 'Cunnilingus'!